Current Events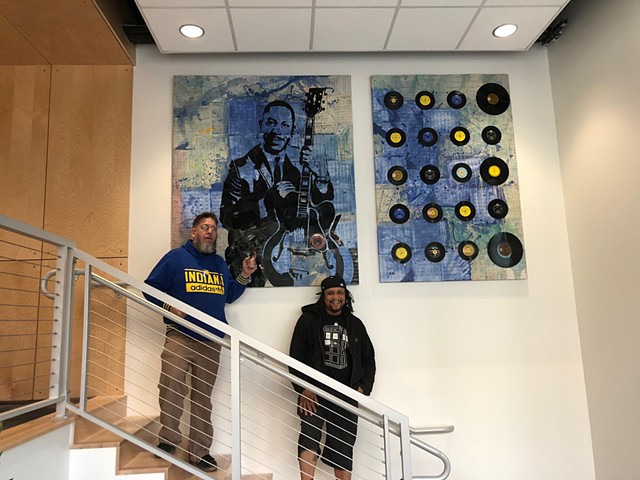 Artists Elvis Mires & Mike Graves with their newly installed Wes Montgomery tribute piece
2018
Grand Opening of the Forte Indianapolis, a new ultra-contemporary
Deylen Realty apartment complex in beautiful Fountain Square.
1140 S Shelby Street 46203
Pictured here is the newest collaboration piece between
Elvis Mires and Mike Graves. An incredible large-scale mixed-media on canvas tribute to Indianapolis Jazz Great, Wes Montgomery.
A special thank you to Shelly Veazie and the Deylen Team for giving BRIDGE Collective the opportunity to curate artwork throughout the building and show units for their grand opening tours.